stereo (2014) | sound installation | stereo sound system, cd player, cable, hole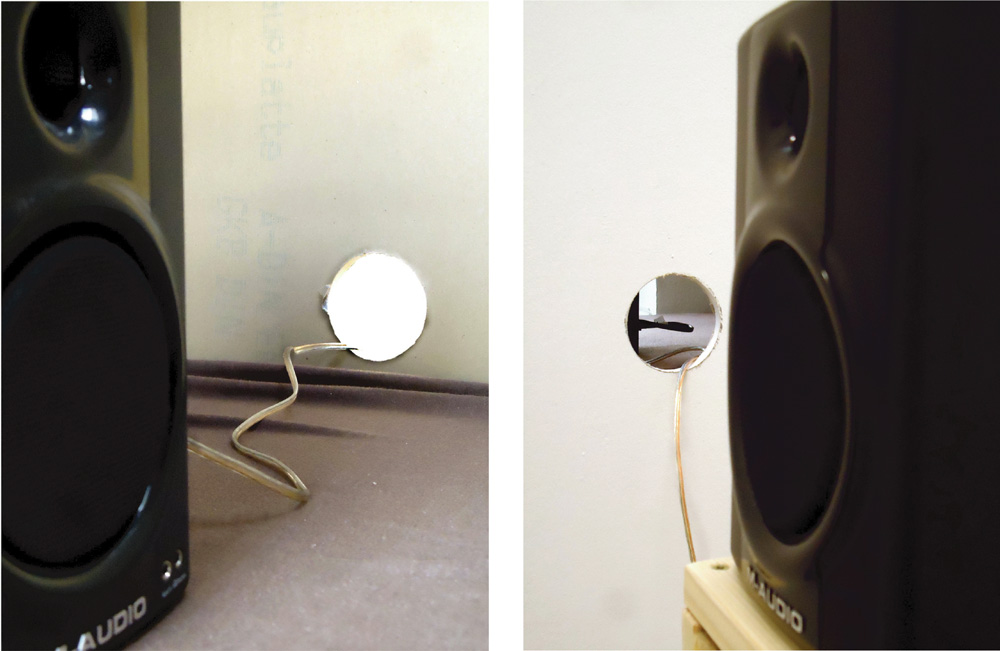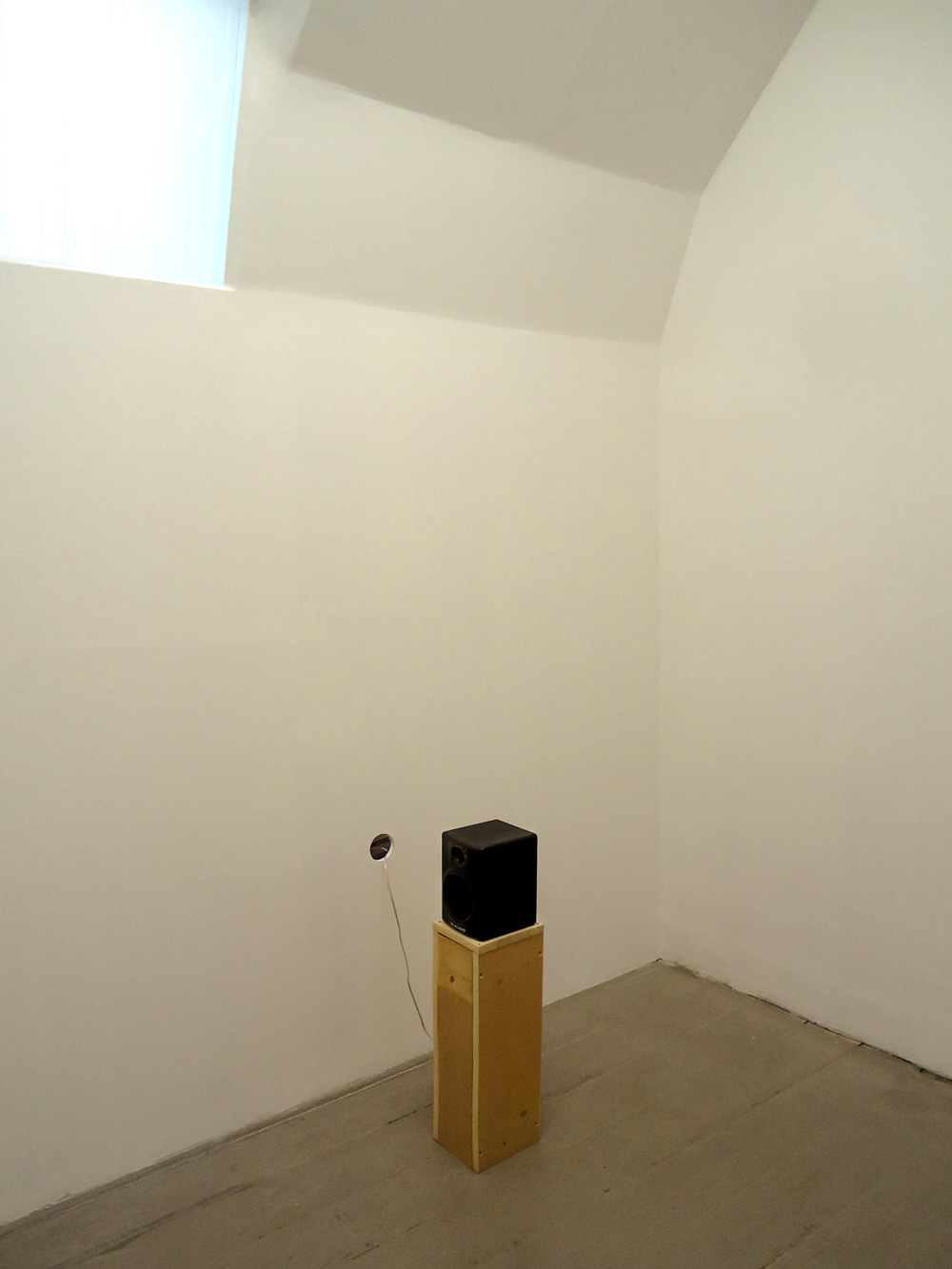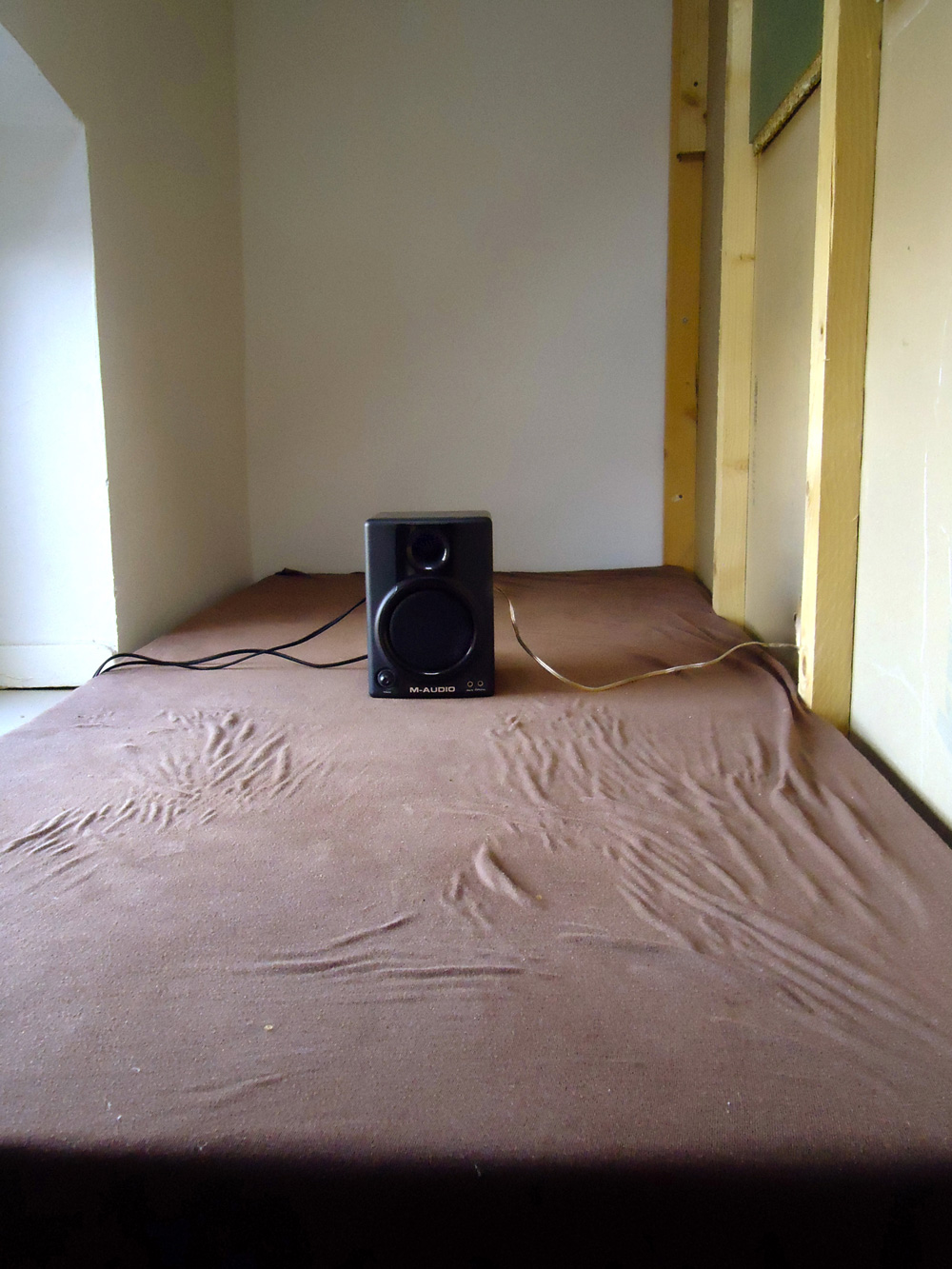 The sound installation stereo by Christoph Korn is based on the space sculpture BOVE by the artist Armin Hartenstein.
BOVE is a space ensemble. It consists of a five square meter-sized closed cavernous inner space and a corridor adjacent to it, in which a bed is found.
Invited by Armin Hartenstein, Christoph Korn developed the sound installation for this space ensemble. It consists of a stereo sound system. The right channel, or the right speaker, is placed on a pedestal in the inner room of the space ensemble. It emits a sinus tone, which is successively deleted over a duration of one hour, thus slowly disappearing. The left channel, or left speaker, of the stereo panorama is placed on the bed. Heard from it is a male voice, which recites, slowly and with long breaks, individual body parts. The cable, which connects both speakers to the stereo system, is guided through an opening which connects the inner and outer spaces.